The U.S. Superyacht Association's first annual Superyacht Summit is upon us! Happening March 18th & 19th in West Palm Beach, Florida, this two-day event will offer education, networking, and action for superyacht industry professionals worldwide — all of it leading up to the kickoff of the 29th Annual Palm Beach International Boat Show on March 20th.
Not only will I be attending both events, but I am honored to have been asked to speak on the topic of Social Media Marketing during the Superyacht Summit's morning breakout session on Wednesday, March 19th. While I always wear my "yacht-stewardess book author" hat at every yachting event, my presentation will actually draw upon my 13 years of Internet marketing experience, predominantly in the digital media space, as I don my "digital-marketing executive" hat. (That's my day job.)
More Details of Julie Perry's Social Media Presentation
When asked to speak, I was given the name of the session, which was "Do Your Tweets Seem More Like Quacks?". While I definitely think that's a fun and catchy title, I have a feeling none of the attendees want to sit through an hour of content all centered around Twitter. (And if anyone is focusing their social marketing strategy on the Twitter platform, then they are definitely missing the boat superyacht.)
So instead, my talk will include an all-encompassing look at the role of social media marketing. I will first discuss how social media fits into a more integrated marketing strategy, which includes both traditional marketing tactics as well as both inbound and outbound digital opportunities, and then I will take a deeper dive into specific platforms (yes, including Twitter) and give some of my best tips for attacking each. More details below…
Title:
Stop Wasting Time, Money and Effort on Social Media:
Strategies for Social Marketing Success
Description:
Social media has been touted as the magic bullet of online marketing for years now, but are you still waiting for results? In this fast-paced seminar, agency pro Julie Perry will address social- and digital-media marketing trends, giving you experienced insight into what businesses should consider when implementing a social media strategy and how to leverage social media's power for real business value. This seminar will answer:
Where along the sales funnel does social media have an impact?
What social platforms are worth your time and how can they integrate with more traditional marketing efforts?
What KPIs should you be considering?
How is social media now the "secret SEO sauce" to earn valuable organic search results and how do you take advantage of it?
What are some surefire tactics to consider when delving into Twitter, Facebook, YouTube, Google+, and LinkedIn? And for goodness sake, is Pinterest even worth the effort?
Julie will discuss social media in terms of how it works into traditional marketing efforts and how you can effectively integrate your outbound and inbound campaigns. We will break out specific tactics for specific platforms—Twitter, Facebook, YouTube, LinkedIn, and Google+ among them—while also discussing the latest trends in content marketing and social media advertising.
When and Where:
Wednesday March 19, 2014 at 10:45 AM – 12:00 PM Noon.

West Palm Beach Marriott
1001 Okeechobee Boulevard
West Palm Beach, FL 333401
About Julie Perry: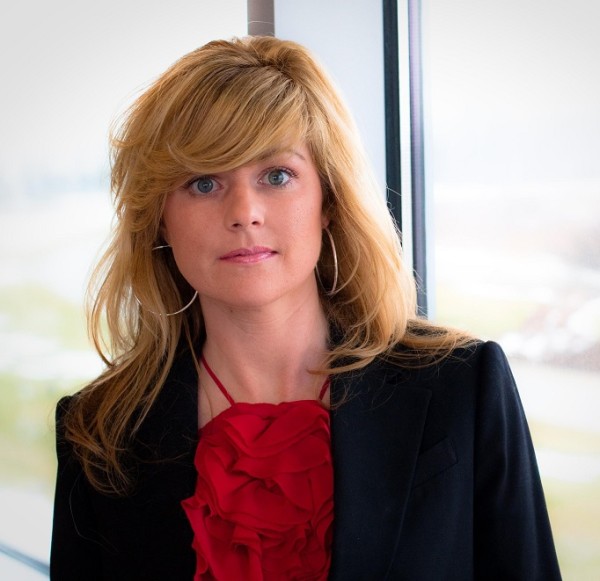 With 13 years of Internet marketing experience under her belt, Julie Perry has expert-level knowledge in the social media space as it relates to traffic & lead generation, SEO/SEM, and video marketing. Most in the yachting world know her as the former host of TheBoaters TV video blog and as the author of the book, The Insiders' Guide to Becoming a Yacht Stewardess. Julie has also served as the Vice President of Social Media at BLASTmedia for 3-1/2 years and recently accepted a position as Social Media Director at digital-media marketing agency, StrataBlue, where she will lead their social media team and oversee marketing automation services. Find Julie on LinkedIn.

Note: The U.S. Superyacht Association is offering a 1-day only pass to the Superyacht Summit at a discounted rate. If wishing to indicate desire to attend Julie's presentation on Wednesday, March 19, be sure to look under the Marketing Track for the title, "Do Your Tweets seem more like Quacks?". As stated above, this track has now been renamed, Stop Wasting Time, Money and Effort on Social Media: Strategies for Social Marketing Success (not as fun, but a better description of what Julie will cover).
See you in Palm Beach!