U.S. Superyacht Association Marketing Webinar:
Aligning Your Social Media Strategies with Your Other Marketing Channels
Author of The Insiders' Guide to Becoming a Yacht Stewardess and digital marketing consultant, Julie Perry, recently presented a free 1-hour marketing webinar in conjunction with the U.S. Superyacht Association. This webinar is intended for superyacht industry representatives, USSA members and potential attendees of the 2015 Superyacht Summit. Scroll beneath the video for further details about the content and the 2nd Annual USSA Superyacht Summit.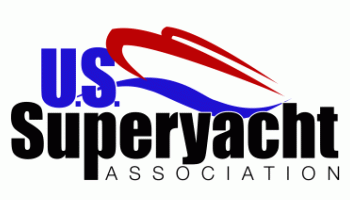 Aligning Social Media Strategies with Your Other Marketing Channels
As of January 2014, 74 percent of Internet users are active on social networks, according to Pew Research. That percentage, which has surely grown over the past 12 months, proves that social media is a channel marketers can no longer ignore. Furthermore, 54 percent of B2B buyers begin their buying process with informal research about business problems, with nearly 80 percent of that time spent researching online. (Source: B2B Marketing)
Businesses now realize that if they wish to reach their prospects and customers, their online presence in social media is a foundation for their overall marketing strategy. But how do you coordinate social media strategies with your existing marketing channels? Julie Perry, will answer this question and more.
During this 1-hour USSA Superyacht Summit preview webinar, you'll learn how to blend inbound, social media marketing strategies with your other marketing channels in order to:
Maximize your next tradeshow or networking event by harnessing the power of Twitter and Twitter Lists (and this is perfect timing for both the Miami AND Palm Beach Boat Shows, not to mention the Superyacht Summit!)
Amp up your direct mail campaigns by bringing prospects online and engaging them with sharable content
Give your content marketing efforts a boost by amplifying them to your ideal target audience on LinkedIn
Grow your email list and increase brand engagement with social media contests on Facebook and Twitter
Julie reviews the difference between inbound marketing and outbound marketing, while discussing how the most effective marketing strategies today are ones that integrate the two. This presentation offers ways to use not just one channel or one mode of marketing, but rather, it recommends ways to integrate both push and pull marketing tactics and use them in tandem so they play off one another.
You will walk away with a ton of social media tactics that you can put to use right away! The USSA is offering this educational webinar to encourage participation in the upcoming Superyacht Summit, being held March 24th and 25th in West Palm Beach, FL.

Watch this webinar now to jump start your 2015 Superyacht Summit experience!
About Julie Perry:
With 14 years of Internet marketing experience under her belt, Julie Perry has expert-level knowledge in the social media space as it relates to traffic & lead generation, social advertising, SEO/SEM, and video marketing. Most in the yachting world know her as the former host of TheBoaters TV video blog and as the author of the book, "The Insiders' Guide to Becoming a Yacht Stewardess." Julie has also served as the Vice President of Social Media at digital-marketing agency BLASTmedia for nearly four years. She is now an independent digital marketing strategist who offers consulting and services in the realm of digital-media marketing and converged media (owned, earned, and paid). This includes all aspects of social & new media, PR, paid online advertising, email, SEM, and video marketing. You can find Julie on LinkedIn.