THE QUICK START GUIDE:
THE A TO Z OF HOW TO BECOME A YACHT STEWARD/ESS
In the first half of my book, The Insiders' Guide to Becoming a Yacht Stewardess, I discuss the yachting industry and give you insight into what this world is all about. I also spend quite a few chapters discussing what both crew life, and the work, is like. I promise it's a fun and fascinating read, and it will appeal to many people — even those just curious to learn more about this exclusive world of superyachts. I cover who owns them, who travels on them, how much they cost, what destinations they visit, and even what they're like inside.
BUT, if you are eager and ready to become a part of the yachting industry, then Part II of my book is for you. In it, you will learn the step-by-step process for acquiring a yacht stew position, if not any entry-level position onboard a yacht, including deckhand, chef, and engineering positions. In the end, I think you'll be shocked to discover just how straightforward it is to land one of these dream jobs. Training is key, professionalism is required, and before you're convinced you should give it a go, please make sure you have the right intentions. While the benefits that accompany this job are plentiful, being a yacht crewmember requires a LOT of hard work.
While I recommend grabbing a copy of my book for the nitty-gritty details, I can quickly chart your course here. I am going to throw at you, in an "a, b, c" fashion, what I consider to be the main action steps to get you from where you sit now to your first stewardess position (or nearly any entry-level crew position) on a luxury yacht. The order of these steps might vary, but what I want you to glean from looking down the list is just how uncomplicated the process really is for how to become a yacht stewardess or steward.
And not to worry, if you buy the book, I expand upon every step throughout Chapters 6–11, along with delivering practical, insider advice on how to get hired in a short period of time. You will see which chapters contain that information below.
Use The Quick Start Guide as a checklist reference as you prepare to take your own leap into what I hope will be a well-lit path.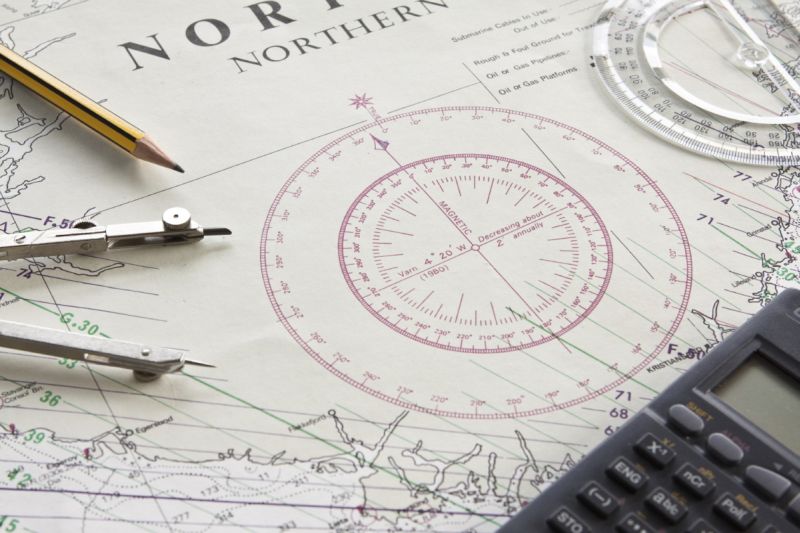 Are you ready? Here goes:
Assess your skills and determine whether or not this opportunity is for you. (Chapter 6)
Find storage for your major belongings and plan to pack up what you'll need because you're going away for a while! (Chapter 8)
Select the hiring port where you will conduct your job search, which you will determine based on convenience to your set of circumstances, as well as on the time of year. (Chapter 8)
If you do not already have a passport, apply now! (Chapter 8)
If you are a non-U.S. citizen, you need to apply for a B1/B2 visa before leaving your home country. (Chapter 8)
Prepare a preliminary résumé/CV highlighting your applicable skills and work experience, along with your special abilities, talents, and interests. (Note: I'll explain what a CV is in Chapter 10.) A cover letter is optional, but it is a nice touch. And make sure your social media profiles project you as a reliable person to hire. (Chapters 6 and 10)
Compile a list of preliminary work references to include with your résumé/CV submissions. (Chapter 10)
Have a headshot photo taken of yourself (or use an existing one) to include with your résumé/CV submissions. (Chapter 10)
Research the yacht-crew training schools in your chosen hiring port, and find out their respective STCW Basic Safety Training (BST) Course schedules ahead of time. You should plan to arrive in town when courses are being offered and can accommodate you. The same holds true with any optional preparatory classes you plan on taking, such as a specialized stew training course. (Chapter 7)
Research yacht-crew housing options in your chosen hiring port, and call ahead to check availability for the date you plan to arrive. Consider booking your initial accommodations once you've determined your STCW Basic Safety Training course dates and made your travel arrangements. (Chapter 8)
Send preliminary e-mails to the yacht-crew recruitment agencies that you hope to register with before you make your move. Simply introduce yourself, let them know you will be coming in to meet them soon, and tell them your planned arrival date. Consider sending along your résumé/CV in advance, with expected course-completion dates listed. If possible, go ahead and schedule your personal interview. (Chapters 9 and 10)
Book that airplane ticket, and move to a hiring port. (Chapter 8)
Once you are physically in a hiring port, go meet with the agencies. I recommend registering with a minimum of two crew recruitment agencies to get started. The crew agents will want to interview you when you arrive, so dress the part, and be ready to sell yourself as a serious job candidate. If you haven't already e-mailed it in advance, hand them your résumé/CV and get their feedback. Make any necessary updates or adjustments that the crew agents suggest. (Chapters 9 and 10)
If you have not already done so, enroll in, take, and complete a five-day STCW Basic Safety Training Course from an accredited training school. (Chapter 7)
Let the crew recruitment agencies know when you've completed your STCW training, and update your résumé/CV accordingly. (Chapter 10)
Consider enrolling in a specialized steward/ess training course (highly recommended!) to increase your chances of getting hired fast. Completing this training really can be the deciding factor on whether or not you are offered a position as an entry-level stew. (Chapter 7)
Look for day work at local marinas and shipyards in your hiring port. Going boat to boat letting captains and current crew know you are available for work could even lead to a full-time position. This is referred to in the industry as "dockwalking." Much more on this later. (Chapter 9)
Seek out alternative job-finding methods such as classified "crew wanted" ads in the yachting newspapers and trade publications as well as on their websites, public bulletin boards in well-known yachting establishments, and by networking with people in your crew house and at local yachtie hot spots, such as bars and restaurants. Not to worry, I'll supply that list, too. (Chapter 9)
Update your résumé/CV and referral list with all the new training and day-work experiences you accumulate. This includes acquiring and passing along to the crew agents reference letters from captains or supervisors from any yacht that hires you to do day work for a period of three or more days. (Chapters 9 and 10)
Keep checking in with the crew agencies as often as possible (which you can do online via their websites and/or their social-media presences), to remind them of your availability and update them on your own efforts to find a job. (Chapter 9)
NETWORK, NETWORK, NETWORK! (Chapters 7–10)
Take advantage of all interview opportunities that initially come through from the agencies or by other means listed above. (Chapter 10)
It may not be the case for everyone, but if you're able to interview with several yachts before accepting a position, be selective! (Chapter 10)
Think overnight before accepting a position. If you are not interested, let the hiring party know as quickly as possible.
Accept your first job, and get ready for an extraordinary, life-altering experience! (Chapters 10 and 11)
(Because I needed a "z"): Send me an email and let me live vicariously through your adventures at sea!
Becoming a crewmember on a luxury yacht is a career move that not only can grow your bank account, but also can enlarge your worldview. It's about travel, it's about providing service, and it's about stepping outside of your comfort zone to become more knowledgeable about the world, its customs, and its diverse people. I know from firsthand experience that when you take on an adventure such as the one offered in this industry, you can discover an entirely new perspective on life."

~Julie Perry