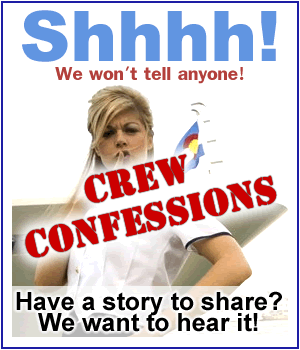 I've shared plenty of confessions in my book, we'd all love to hear some of your stories from your experiences working on open seas! Of course you don't have to limit your stories to just what happened on the boat. We all know some of the really crazy stuff happens while docked in a foreign port somewhere.
Once approved, your confession will be shared on our website. Don't worry, we don't ask for your name, so it will be posted anonymously.
So let's hear it!
Crew Confessions Form
This form is used for crew members to share their confessions with the public anonymously.