One of the chief questions I hear from people I recruit into the yacht-crew industry is this: "But what will I go do after that?"
For some yacht stews, the job represents a long-term career path where they can work up to chief steward/ess status and stay in the industry for 10 or 20 years. And with such high-paying salaries for top-quality chief stews, who can blame them? Others decide they want to work in a different capacity onboard, and they go on to culinary school to become yacht chefs. Some even get their Captain's licenses.
Becoming a superyacht purser is another option. Purser positions only exist on the larger boats, and openings are hard to come by (and are oftentimes held by the captains' wives), but they're out there, and they pay well.
Then there are those stews who get burnt out after a time—they want to plant some roots ashore, start a family, or transition into another line of work. If you are wondering what type of jobs being a superyacht stew can prepare you for, I honestly think the list is endless.
When you feel the need to go back on land, there are plenty of opportunities in and around the marine industry—if you choose to stay in it. I began with crew placement, then I went on to work for yacht and charter brokers, and then I worked for Yachting Magazine until the training school became available."

—Kristen Cavallini-Soothill, owner and operator of American Yacht Institute
Career Options in the Luxury Yachting Industry
When you decide to leave your life at sea behind, the most likely career path is to stay in the yachting industry by parlaying your onboard expertise into a land-based job. There are many exciting careers to be pursued in the superyacht industry:
Become a crew-placement specialist—Assist yacht crew in finding jobs (and vice versa: assist the yachts in finding crew). Another name for this occupation is crew agent or crew recruiter, and this person usually works at a crew placement agency.
Work for a yacht-management company—Yacht managers serve as liaisons between the owners and the captains, helping manage the overall operations of vessels that have chosen to enlist third-party management services (which many now do). There are a number of both small and large yacht-management companies where you could serve in this capacity.
Work for a yacht-provisioning business or a yacht chandlery—Yacht-provisioning businesses are located in nearly every major port, and their job is to provide the boats with food and beverage items, which, in the case of luxury yachts, means supplying the freshest products, specialty items, and gourmet goodies of all types. Orders are often delivered directly to the yachts. Yacht chandlers are similar, only they supply boats everything from uniforms to mechanical parts to marine accessories and equipment.
Become a yacht agent—Yacht agents are land-based contacts, situated near the areas where yachts travel, who offer all kinds of support services to the crew. Things such as advising on customs procedures in the nearby ports, obtaining products or provisions that the crew can't find on their own (or don't have time to look for), and even receiving and signing for shipments that arrive when the yacht and crew are at sea.
Become a charter broker or a yacht broker—As the names suggest, yacht brokers serve as agents in negotiating the sale of yachts, while charter brokers handle the chartering of them. For ex-stews carrying all that previous onboard experience, becoming a charter-yacht broker is a wonderful career option.
Study to become an interior designer for yachts—This doesn't happen overnight, but it's a great vocation to aspire to if you have a flair for decorating.
Work for the yachting media—When it's tough to leave the yachting world behind, you can consider working for one of the many publications and/or websites that covers the industry. (Somebody's gotta write all those crew-focused articles on Dockwalk.) Write for them, or even sell advertising space using all the great contacts you'll have made. Related to this, you can start your own blog.
Get a job at one of the crew-training schools—Teach others to become professional crew. As the industry grows, enrollment levels at the maritime and specialized crew training facilities will become increasingly important. Teach or aim to become an administrator at one of these schools.
Working onboard yachts is an awesome job. It offers opportunities that most people don't even realize exist. It doesn't only have to be a short term or 'gap year' job. It can lead to a lifetime career in an amazing industry. Work onboard, work hard, take it seriously, and travel the world. When you are ready to go 'land-based' you can still have a home in the yachting industry. I always say that after almost 10 years on yachts, I started my second career in yachting. I love what I do, and because of my years on yachts, I have a unique perspective working with my clients and truly understanding who they are and what they do."

—Julie Liberatore, former Regulatory Liaison Maritime Professional Training (MPT), and former Yacht Stew
Beyond Yachting – What Stews Can Do
But don't think you'll be bound to boating for life. There are a multitude of careers that make perfect follow-ups to yachting, and which are completely unrelated. I've seen so many unique jobs come out of this. You'll walk away with the demeanor and the quick-thinking ability that makes you adaptable enough to work with any kind of person and in a variety of environments.
If you've never been before, you could go on to college, or finish up a degree you once started. If you are already a college grad, you might choose to pursue a graduate degree or professional certification program. Regardless, you can go back to school confident that you will do well because you will have a whole different worldview—and you can pay for it.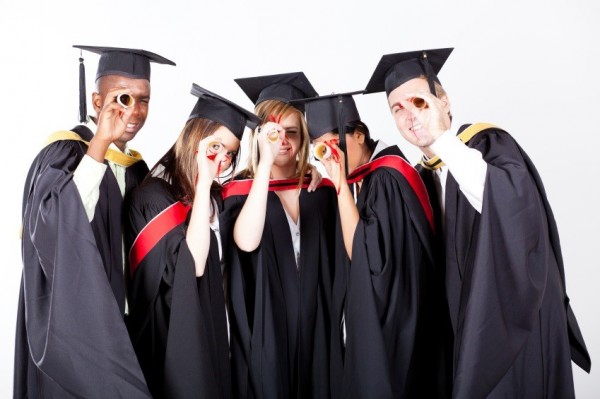 Naturally, there's always the possibility that you'll make a connection through an owner or guest that will lead to a job outside of yachting. A lot of yacht stews go on to become estate managers, working at the homes of the yacht owners and managing their private affairs…or, they may want to put you to work in one of their companies. You may meet someone who gives you their card and says, "If you ever leave this industry, give me a call"—like Mark Cuban, for example. I know of a former stew who went to work as an event coordinator for one of the major television networks in New York City. An executive staying onboard took note of her superb attention to detail when throwing last-minute dinner parties, and she snatched her up.
You will leave this industry with extreme skills in hospitality, so you could do nearly anything in that field, such as work in hotels or restaurants. Event planning is also an excellent career choice, as is catering. I've heard of former stews who've set up their own businesses just running errands for people.
Below are some outstanding follow-up careers for which steward/essing can prepare you:
Estate manager (this is very common)
Event planner or promoter
Personal assistant or personal shopper
Sales representative for a wine and spirits company
Bar or restaurant manager (or better yet, open a wine bar!)
Etiquette consultant
Hotel manager
Bed and breakfast owner
Travel consultant or agent
Florist
Professional organizer
Tour director
Flight attendant (although you will want to probably stick with private jets at that point)
Note: If you are already in one of the occupations or industries I've listed above, you are sitting on skills that are perfect for transferring over to yachting.
Some people even get married to fellow crew. And with that, there's a possibility you might settle down in another country.
The list is endless!
The more knowledge you have of the industry, the better. That gives you transferable skills into the land side. For example, I became a crew agent. Former stewardesses also go on to become yacht brokers, managers, or provisioners. There are all kinds of outside services that work with the marine industry."

—Lynne Cottone, Crew Placement Specialist with Luxury Yacht Group
While this post gives you some ideas on how to respond to the "Negative Nellies" in your life who try to talk you out of pursuing a crew job on superyachts, I know from experience that it might take more ammunition than just listing jobs you say you'll be able do…
What you want to tell these pessimists about are the SKILLS that you will gain as a superyacht crewmember. Good news! In my post, "Superyacht Crew Jobs: Gain Skills for a Bright Future," I cover how to spin having crewed on yachts on your post-yachting CV / résumé and on your LinkedIn Profile. I even give you an excerpt of what I used on my own résumé when I transitioned to become a marketing executive in the tech industry. Check it out!

Want to learn more about getting started as crew in the superyacht industry? Start by downloading Chapter 1 of "The Insiders' Guide" here.