For yacht stews, the preparation for meal service on a superyacht is a whole art unto itself. The traditional term is mise en place, but Midwestern girls like me prefer to call it "settin' the table."
Okay, it's a bit more cumbersome than simply remembering "fork on the left" and "knife on the right," but, those basics do apply. Just add on 35 other types of cutlery and flatware (eating utensils or silverware) to choose from, a smorgasbord of crockery (chinaware or dishes), more types of glassware than you care to know when to use, some pretty fancy linen folding… and you're golden!
Now about those dinner napkins: The more formal word is serviettes, and there is an art to folding them. I like to think of it as origami with starched linen. If you have a flair for this, here is a chance to exhibit your creativity and impress yacht guests. Lunches will usually entail just placemats and napkin rings, which can also be quite fun, as you get to pick out the décor and mix and match linen patterns and chinaware sets.
The stews often get to shop for the linens and decorations, so if going into Williams-Sonoma or Pottery Barn to buy all the cool table dressings sounds like a day at the park, you're in for a treat.

I Must Confess…
I sucked at napkin folding.
I don't know what it was about it, but I had no retention for this craft. I could learn a particular fold one day and forget it the next.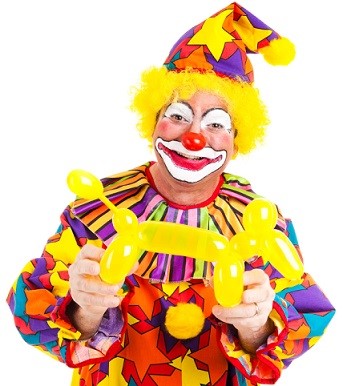 I worked with a couple of Hungarian stews who could practically fold them in their sleep. They reminded me of the balloon man at the circus, who blows up a few simple balloons and then twists them and turns them and, in the blink of an eye, shuffles them around to reveal a flower or some type of dog.
These girls coached me on every well-known napkin fold there is: the peace lily, the rosebud, the Cardinal's hat, the cone, and the highly complicated bird of paradise. I can still hear them instructing me to "fold it in half, rotate it, pull up the corners, and make sure it tucks for a snug fit."
Mine just turned into a wad of fabric. I felt like saying, "Yeah, well, have you seen this one? It's called the cootie catcher."
In the end, I always opted for the simple over the complex, which in my case meant grabbing napkin rings and just threading those puppies through them.
After all, I'm sure the guests would appreciate that I hadn't just spent hours handling the linens they ultimately used to wipe their mouths. If you don't pick up on napkin folding quickly, you might try that excuse: hygiene concerns.
(No pun intended on the cootie catcher bit.)

Complicated napkin folds aside, setting the table was always grand affair for me. I enjoyed it and often pretended I was setting up for a private dinner party of my own.
(Hmmm… tonight, let's use the crystal I received the day I became Mrs. Pitt.)
I'll admit, though, figuring out what tableware and flatware might be needed and how to arrange them was like working out a puzzle.
Martha Stewart books made for great cheat sheets when it came to this.
And speaking of "cheat sheet" books that come in handy for superyacht steward/esses…
When you are under pressure for having to come up with an ornate napkin fold to give your guests' dinner table that extra special touch, here are a few I recommend:
If you end up becoming a yacht stewardess, and you are ever in Fort Lauderdale, I also recommend paying a visit to Yacht Next. They offer a wide selection of guest accessories, table linens, tableware, luxury amenities, and much more. It's heaven on earth for a yacht steward/ess.
Either way, if you are one who enjoys entertaining and decorating, then becoming a yacht stew is most definitely a career move you won't regret.

Learn more about getting started with a career in the luxury yachting industry by downloading Chapter 1 here.